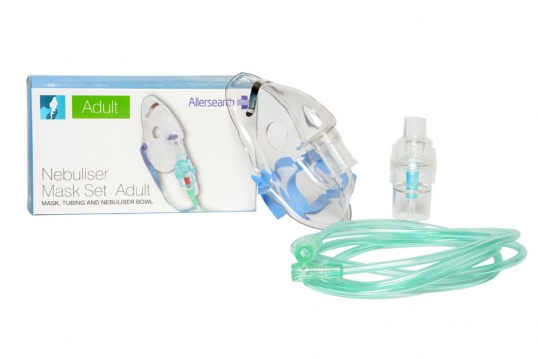 For use with the Allersearch Nebuliser Systems to ensure optimal delivery of medication.
The set consists of an adult mask, tubing and a nebuliser bowl.
Note: Replace nebuliser accessories every 6 months when used regularly.
When changing nebuliser accessories for the first time post nebuliser purchase, it is critical to change all components to ensure compatibility.